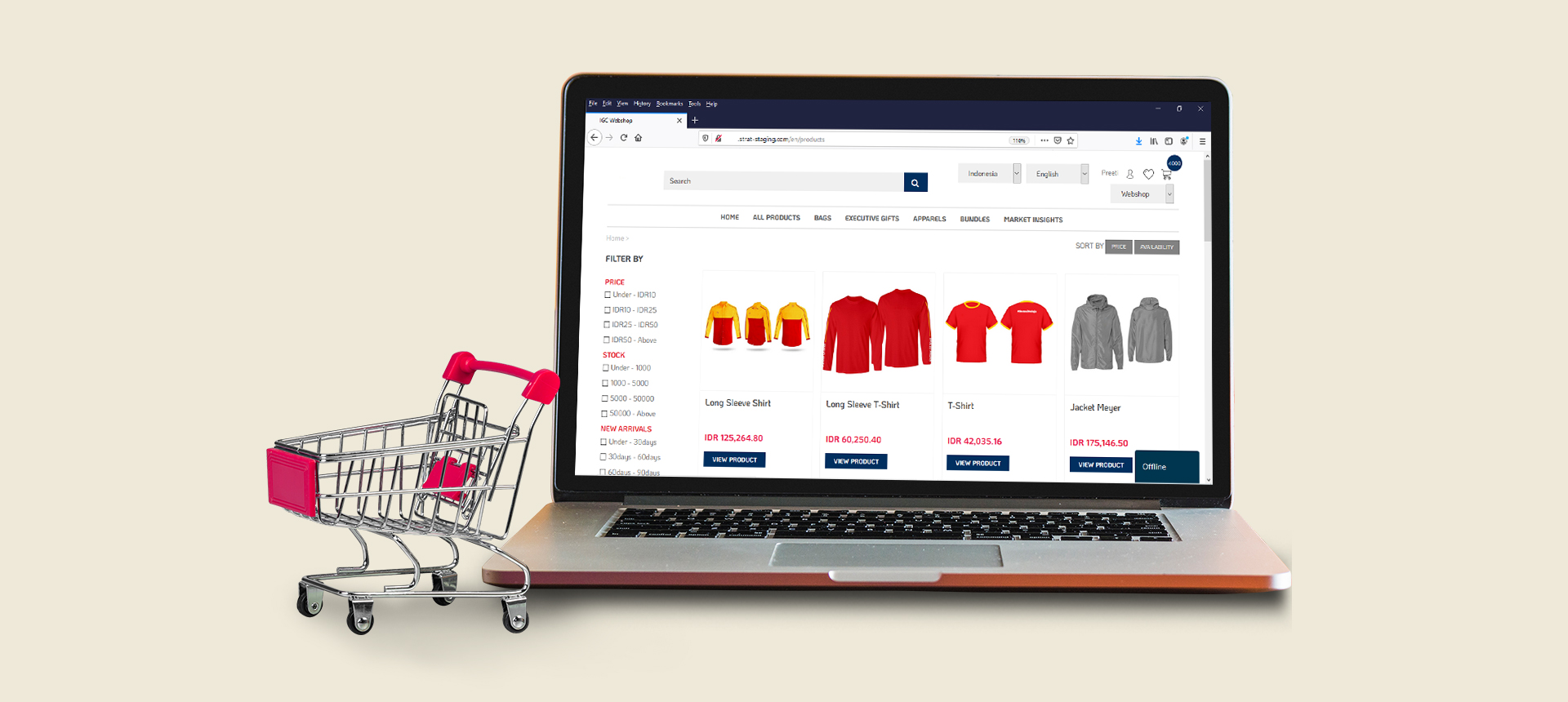 To meet specific needs in promotional product industry, our company has made an investment in technology to create a customized online store or web store according to clients' taste and needs.
A web store will come in handy especially for companies which have a lot of subsidiaries and brands under one roof.
This is a solution we offer to our customers for products which have been produced in bulk. In the online store, customers will be able to click the "buy" button if they would like to repeat the order or purchase. This solution provides efficiency and cost-saving way, particularly for ready stock products.