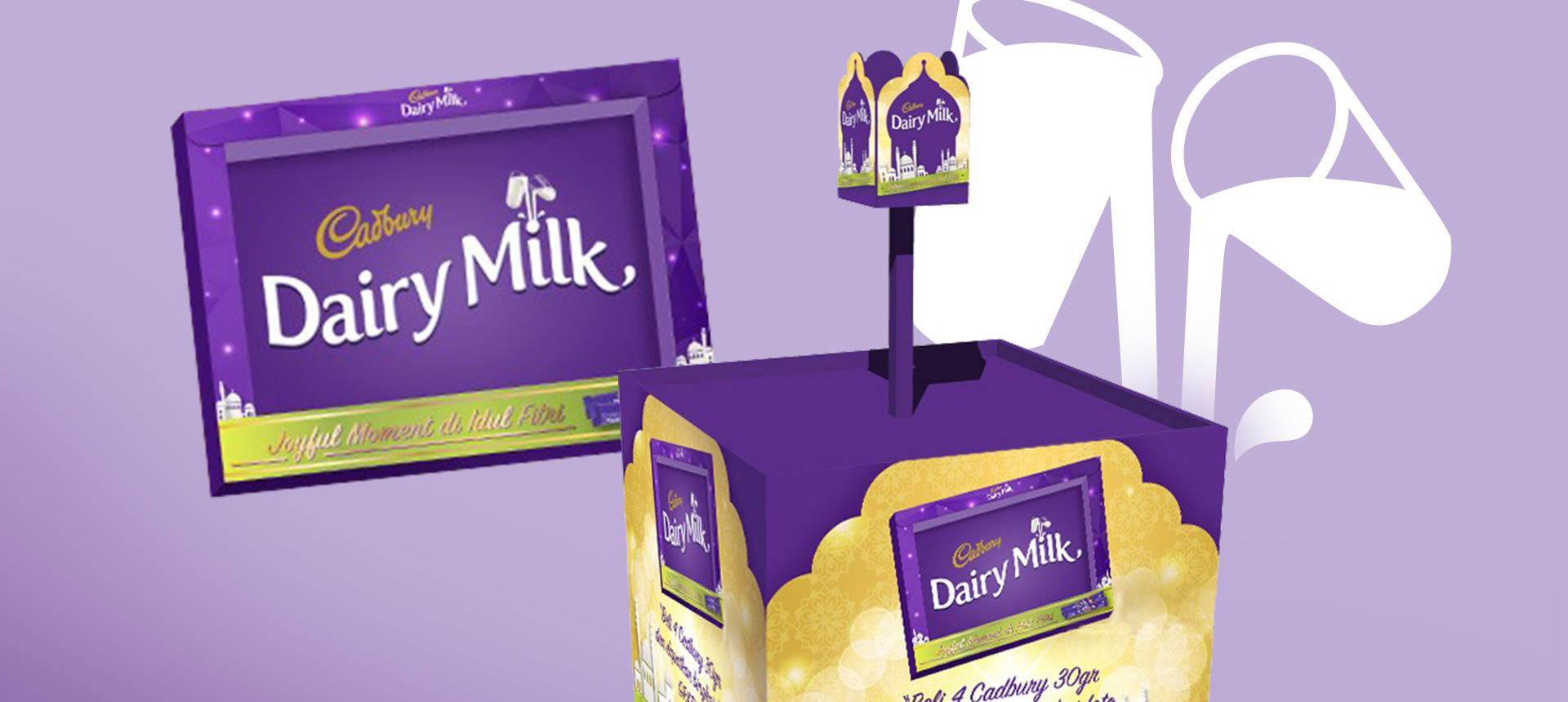 Cadbury was founded in 1824. Now, the brand offers a host of delicious chocolates and drinks, including the Cadbury Egg, Cadbury Dairy Milk chocolates, Flake, Wispa, Twirl and Eclairs chocolates, and Cadbury Bourneville drinking chocolate.
In 2016, Cadbury Indonesia wanted to increase their brand awareness. We made a special branding chiller for them. They filled those chiller with Cadbury chocolates.
Cadbury also trusted us to make their seasonal point of sales materials. We develop ideas and design for their skirting, sticker and box on Lebaran 2017. We also help them by making shelftalker and wobbler on Independence Day 2017.