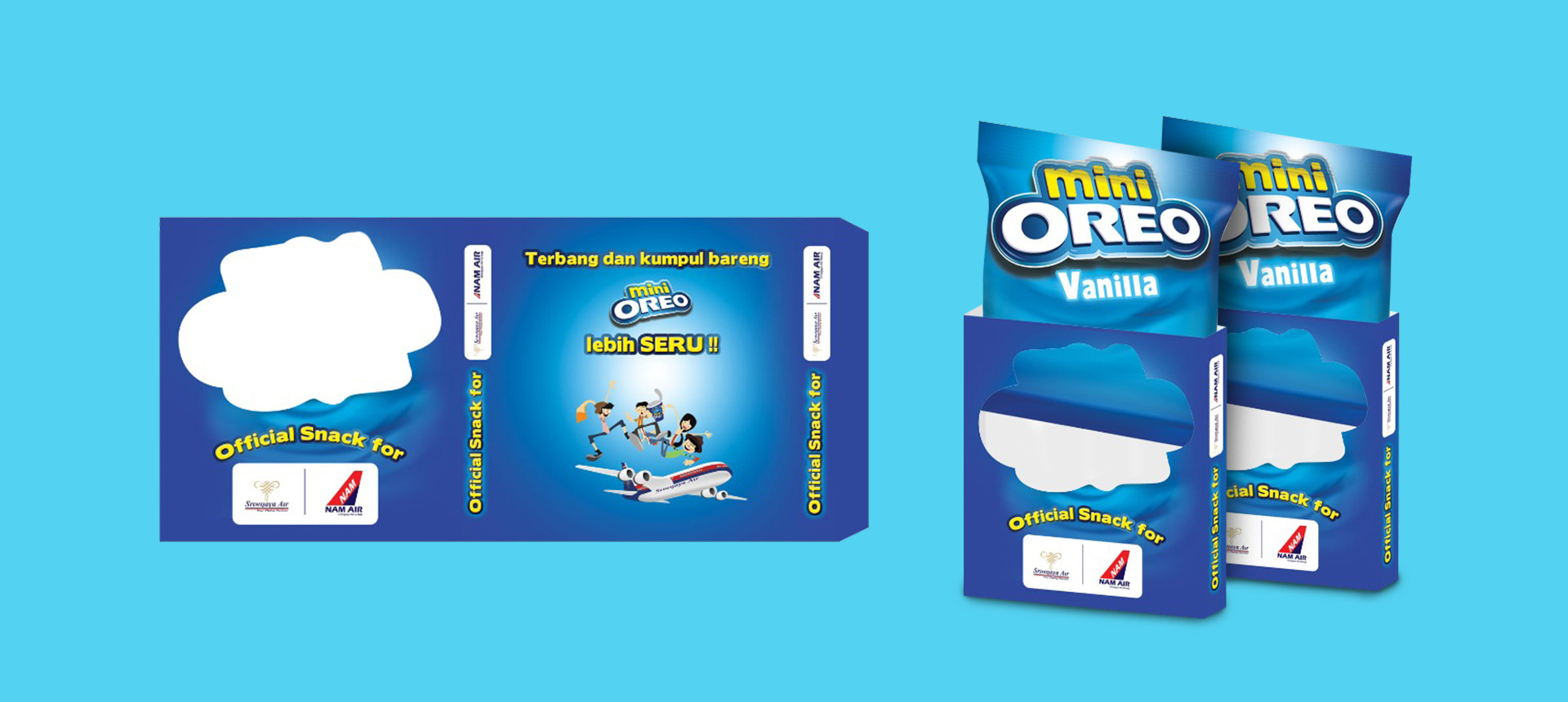 First introduced in the U.S. in 1912, Oreo has become the world's top selling cookie and is enjoyed in more than 100 countries. But no matter where in the world you find Oreo, one thing remains right at the heart of milk's favorite cookie: the iconic "twist, lick, dunk" ritual that brings people together like no other biscuit can!
In 2017, Oreo had a collaboration with Sriwijaya Air to provide mini oreo as a snack for all the airplane passangers. Cockpit was appointed to make the packaging design of Mini Oreo x Sriwijaya Air edition.
Sriwijaya Air is one of the Indonesian domestic leading airlines. It carries over 950,000 passengers per month, from its hub at SoekarnoHatta International Airport to 53 destinations within Indonesia and three regional countries, including extraordinary and popular tourism spots in Indonesia and regional countries.